Chapel Chester partners with Coolstays.com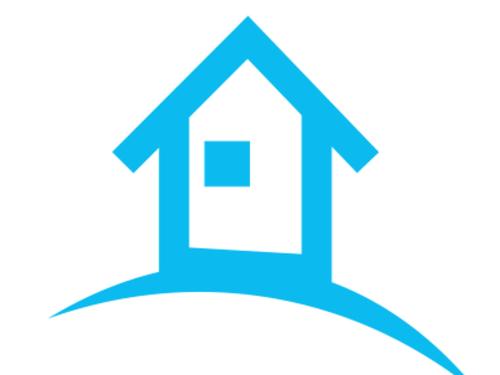 ChapelChester.com was delighted to be partner with Coolstays.com. If you have never visted this site it is a must if you like 'cool places to stay'.
The site showcases unique and unusual places to stay across the UK, Europe and worldwide.
As quoted by Coolstays 'tired of the difficult search for that perfect stay, we have made it our mission to find you that special place with a difference. We now have a growing portfolio of over 1100 hand-picked, extraordinary places to stay. Each offering something truly quirky, noteworthy or stylish'.
There cccommodation includes glamping options such as gypsy caravans, shepherds huts, tipis, yurts, tents and cabins; luxury tree houses and cave houses; cool conversions such as planes, trains, boats, buses, churches, windmills, lighthouses and deluxe beach huts; as well as the coolest quintessential cottages, villas, B&Bs and boutique hotels. "Stay somewhere extraordinary!"
We love the write up on ChapelChester - take a look!
https://www.coolstays.com/property/chapel-chester/19280
Guest Review Award from Booking.com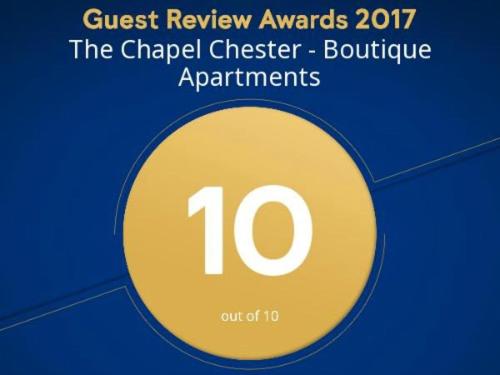 Chapel Chester received highest mark possibile in the Booking.com Guest review awards.

In January 2018 Booking.com, the global leader in connecting travellers with the widest choice of incredible places to stay, honoured its accommodation partners that consistently deliver great guest experiences with a 2017 Guest Review Award.
For the first time, apartments took the lead from hotels as the top-awarded accommodation type, making up 30% of the award-winning properties in 2017.
Interestingly, this continuing consumer interest in unique accommodation experiences is echoed by recent research that Booking.com conducted with 19,000 travellers across 26 countries, where one in three (33%) said that they would prefer to stay in a holiday rental over a hotel in 2018.

In the UK, 21,655 properties, from all types, received the award, with an overall average guest review score of 8.9. In addition, 194 properties achieved a perfect 10 score, demonstrating their dedication to offering an unforgettable stay.
As quoted by Booking.com "With these awards, we congratulate, thank and honour a unique set of real hospitality heroes—our partners—who dedicate themselves to creating incredible guest experiences and cherished travel memories for travellers each and every day."

Nice pat on the back ChapelChester.com!
Inspected and Selected by Sawday's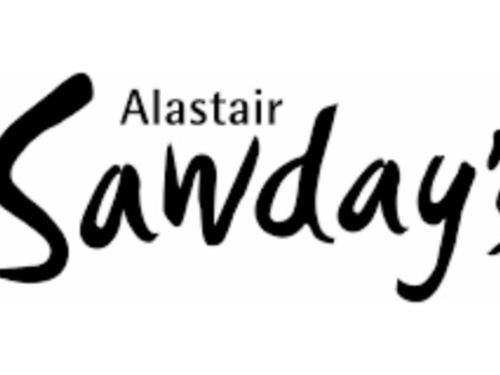 Looking for somewhere special to stay? You will find it on Sawdays!
Following an inspection in late 2017 ChapelChester.com was delighted to invited to join the Sawdays family of finely curated and selected properties which are listed both in the UK and overseas.
Set up nearly two decades ago by Alastair Sawdays the insepectors look for 'authenticity, warmth and character, places that embody the slow life and where hours of love have been poured into the tiniest detail to create those simple, personal joys that make something truly special'

We feel ChapelChester.com feels right at home on this beautiful site.
Chapel Chester Short Listed for their First Award!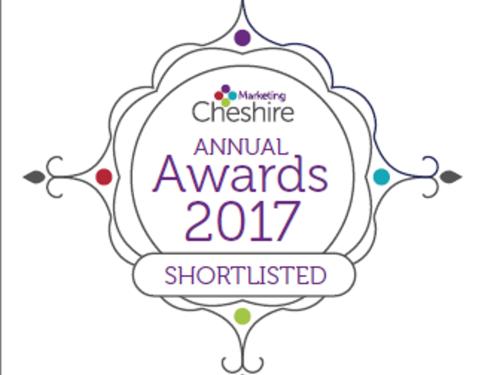 ChapelChester was delighted to be short-listed for their first tourism award in the category 'Best self - catering provider in Cheshire'. A huge accolade when our first guest checked in less than 6 months.
Organised by Marketing Cheshire the 13th Annual Awards celebrate excellence and outstanding achievement by local businesses and individuals within tourism sector of Cheshire.